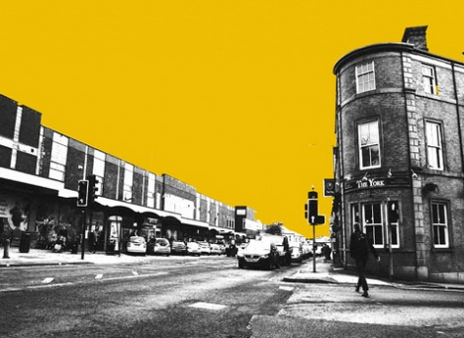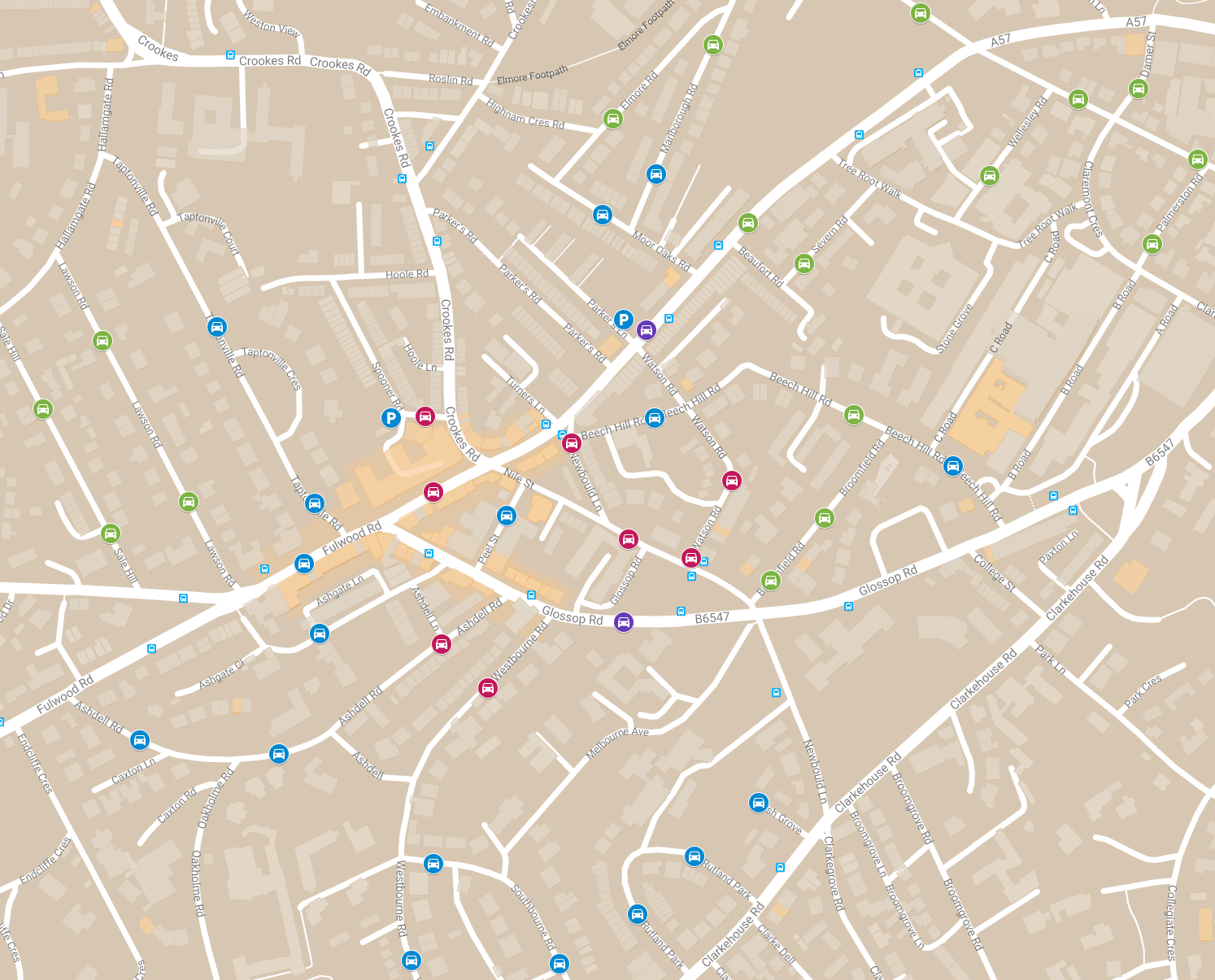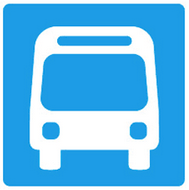 2 Hours Parking*
Clearway (Restricted Hours)
*Parking Charge - 70p per Hour, Free in the Evening.
Most meters have an option for 20 mins Free Parking.
(Check Meters/Signage for Details)

Coming to Broomhill? Whether you're here to shop, dine, drink, beautify or see the local sights - our easy to use parking map gives comprehensive details of Bus Stops, Car Parks and Metered Roads (along with a colour-coded key to help you plan depending on the duration you need to stay). This is the only detailed parking/bus stop map for any suburb in Sheffield, and as such we believe it makes Broomhill more accessible for those who like to plan ahead. Please do remember to check meters and local signage for any updated regulations.